I love the movie "My Big Fat Greek Wedding." I know I'm not alone. I think every girl that experienced the same dating desert while in High School and beyond dreams of the day that John Corbett will think she's beautiful despite feeling frumpy. Maybe he'll even make you furniture, no, wrong show. Beyond the romance and amazing comedy I also love the food. I secretly wanted to try the goat's eyeball, and ever since those mean blonde girls called Toula's lunch "moose caca," I've wanted to try this dish called Mousaka.

This past weekend, the family and I wanted to try a BBQ place in Marysville that we've always been curious about, but they're closed on Sundays, Ire! We went to Kafe Neo instead. I'm so glad we did. I thought about getting a gyro, because let's face it, gyros are delicious, but I saw that they had Mousaka on the menu. Umm, yes! So I ordered it not knowing what to expect. It came out as pictured above and reminded me of a lasagna. As I took my first bite, I wondered at the thick pasta-like layer at the top. So I did what any sensible person would do and I looked up Mousaka online. It turns out that Mousaka can be made a variety of ways depending on the region, but the one that I had was a meat and tomato sauce with a layer of potatoes and eggplant, and the pasta-like layer was actually a savory custard. Awesome! My daughter had the children's chicken plate which consisted of pita, cheese, cucumbers, tomatoes, and yogurt sauce. She loved making little pita sandwiches, and both of the guys had lamb gyros. Classic! Definitely going back.
Powered by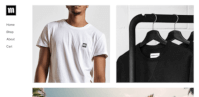 Create your own unique website with customizable templates.