My birthday was on September 20th, and similar to my 8th grade birthday sleepover, no one showed up. I purchased tickets to the Brew Fest at Carleton Farms. It's my favorite farm in the Fall. When we moved here over eight years ago, I tried all the closest farms, and always came back to Carleton. When we bought our home five years ago I was so happy that my route home from work led me past my favorite every day. Family farms are slowly disappearing, and if you love an Autumn farm experience, then you need to support your local family farm with your wallet.

I have to critique this event. The Lake Stevens Lions Club sold tickets for people like me, for DDs (my husband), and children that would experience a root beer tasting. Local coding would not let us into the same building. Had I shown without my husband I would not have been able to do anything. As it was I could drink, but my new drinking buddy became Pablo the donkey. I had to drink alone. Happy Birthday to me...
Powered by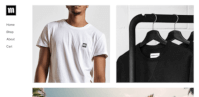 Create your own unique website with customizable templates.